The founder of Crosby Studios, Harry Nureyev, is an architect, designer, artist, a world star. He told "I + D" about the path to success and presented the project in the Stalin high-rise on Kudrinskaya.
Related: Garry Nuriev, Crosby Studios: Tastes and Preferences
"I have never had doubts about who I want to be - only an architect. I waited a long time for me to become an adult in order to start building faster. Over time, he took up the subject design. Why?
First, product design is small architecture, fast and docile. How great it is to create a project in which everything is invented, right down to the door handle according to your ideal world!
Secondly, architecture has a very narrow market. So I decided to do what is called fine furniture, furniture as an object of fine art, and even with the function, as it should be in good architecture. Now, even if you do not need my interior project, you can see a piece of my philosophy, take it with you.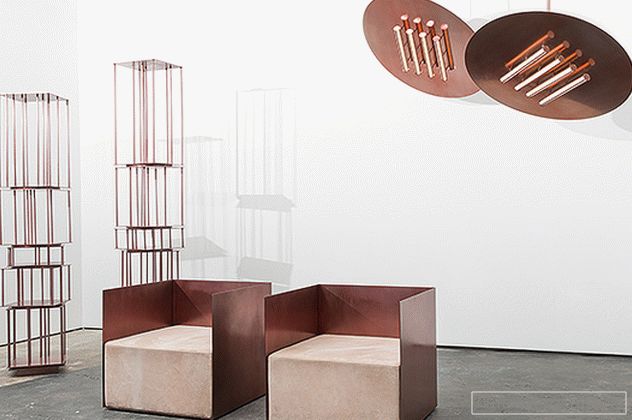 Items from call. Srosby Studios Collection II, presented at the Sight Unseen Offsite exhibition in New York in 2017
Good design for me is a commercial success. When questions to the subject are not present in 9 out of 10 buyers. But then the thing becomes mass and it is no longer taken seriously: no one wants to have at home the same thing as a neighbor. Therefore, good design is not necessarily good for a designer.
The burning question is the relationship between design and art. Someone thinks that it all depends on which street the gallery with your objects is in, in which exhibitions they participated. I think: design is consumed, and art dictates. Design is a fan and a scarf, and art is a fan in a white room that blows onto a scarf, and the scarf flutters. If the cost does not greatly correspond to the price of the object, then this is art. If complies - design.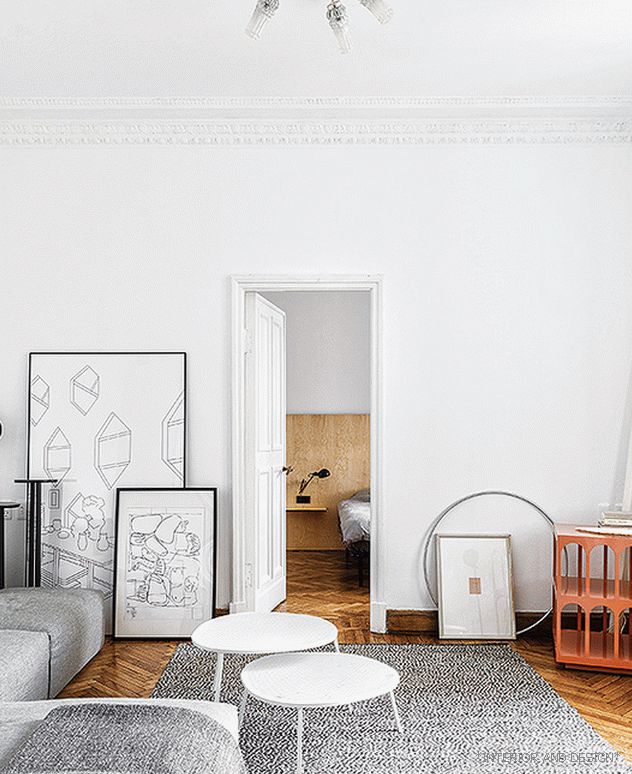 "I was lucky that the apartment never made a serious repair. Preserved everything: parquet, plinth, stucco, knobs, tiles, even lamps. I just had to refresh the apartment and put my beautiful furniture and books. Miss her".
I love Japan. All lines begin and end where necessary. Russian avant-garde rejuvenates everything that concerns. If these two worlds are correctly married then you get a very good design.
We managed to establish our own production in Russia. When they started, people were not very close to everything that was "made in Russia". Now it is even difficult to believe that someone can worry about this. After all, it is a great happiness to buy a beautiful kitchen three times cheaper than in a store. Now we have organized production in New York. The fundamental difference between "here" and "there" is in the culture of consumption. In New York, it is prestigious to have an individual-made thing, and doing crafts is like being a doctor. And paid accordingly.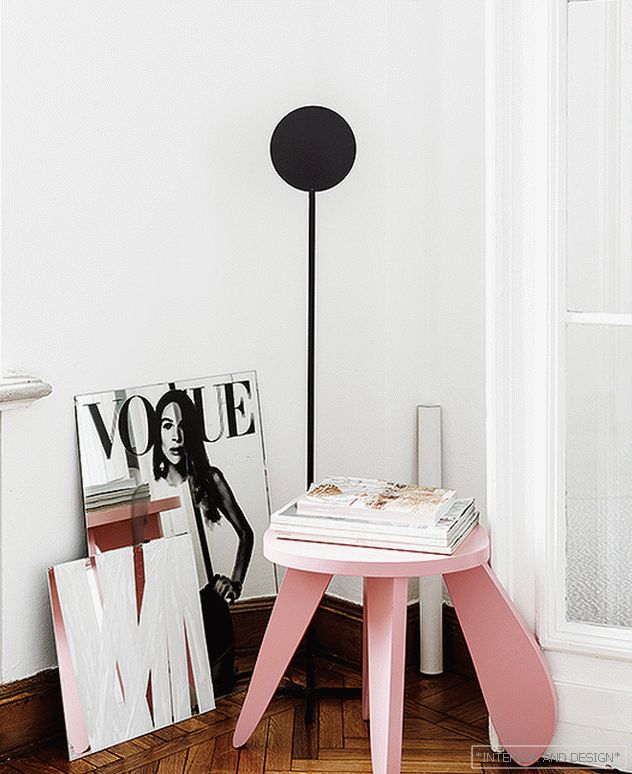 "I wanted the beauty of the house on Kudrinskaya to go to the apartment, but in my way. So that there was a beautiful image of an architect who lives in such a beautiful house, and friends from all countries would gasp and groan ". Stool and totem, diz. G. Nuriyev.
Why New York? This city itself has chosen me. Here people love minimalism and appreciate non-standard projects. Everyone is not just ready for the experiment, but they demand it from you. I love Moscow very much, but it's good where you can realize your capabilities by 100 percent. Also, intellectual work in New York is very much appreciated. Today I live in two cities - it sounds romantic, but in practice it is not convenient. I spend more time in the States - there are a lot of projects here. But in Moscow, the bureau works in its normal mode.
Related: Garry Nuriev (Crosby Studios): loft with a story
In New York, it is difficult to ignore trends. When you visit the opening of a new gallery or museum once a month, the design becomes your assistant. My works are based on my taste, sometimes they coincide with trends, sometimes not. But it is better that things are clear and accessible. Eternity will find its own items.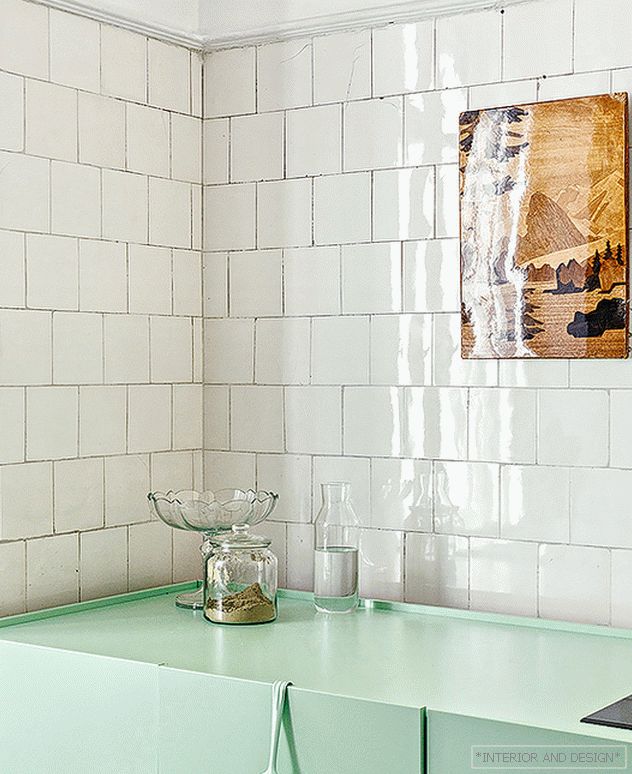 Against the background of an old tile, the kitchen is "the color of the Mariinsky Theater," as the author of the project says. "I had to change communications in the kitchen and plumbing. But in general it was the most redecorated in my life. He took a week.
We took part in Sight Unseen Offsite at Design Week in New York for two years in a row. Last December I participated in Design Miami, this year I will have a personal exhibition there. It is an honor. Now our things are in the two best galleries in New York and Los Angeles. These exhibitions introduced me to amazing people who you would not meet on the street. We are an international brand. It's nice when I get introduced to some famous people, and they say that they follow the Crosby Studios brand and that they are its fans.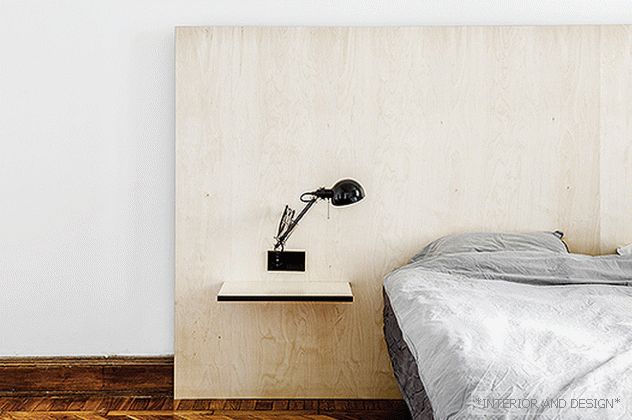 The headboard is made of plywood, varnished. "I love this stuff," says Harry. At the head of the bed he built the Ikea lamp, removing the stand from it.
I am a great example for anyone who dreams of an international market. Russian designers have a chance. It requires stubbornness, faith, command and impeccable taste. Recently, I wrote a review for graduates of the Stroganov Industrial Faculty. These guys will still be felt. I am shocked at their level. "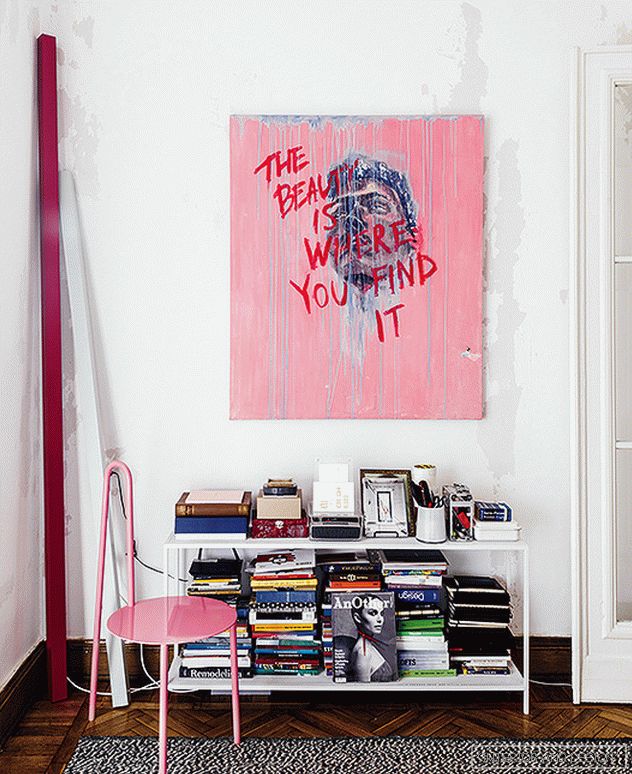 There are a lot of pink elements in the interior, but, as the author admits, he is tired of pink color. "Today we have everything blue. I love all shades, from Yves Klein to blue on the Russian flag. "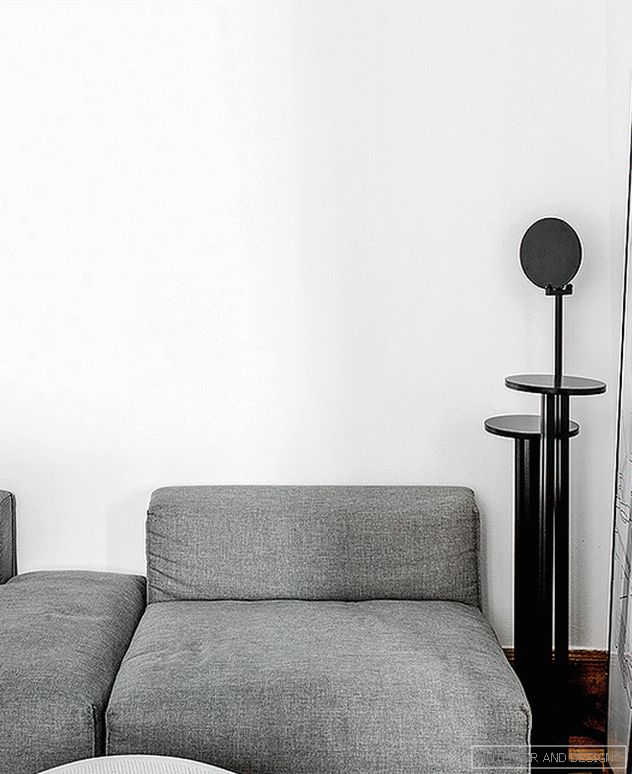 Fragment of the living room.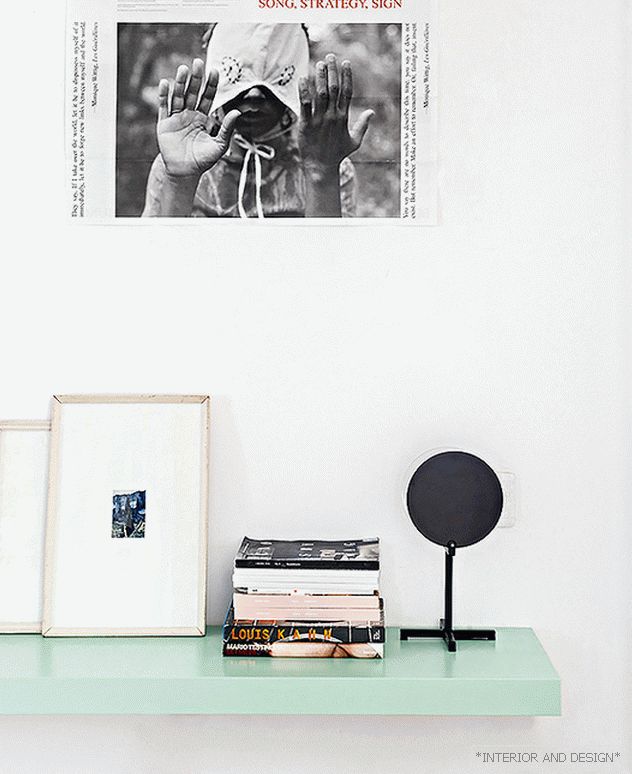 Fragment of the living room.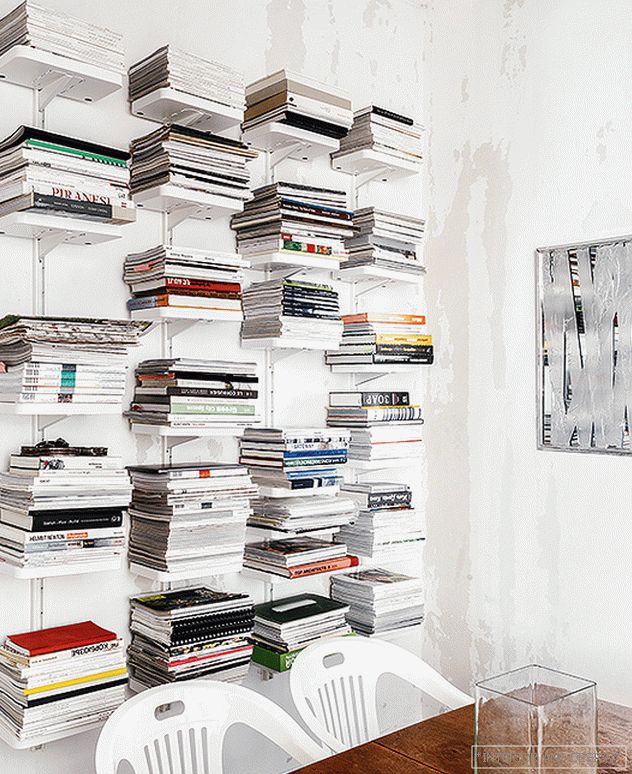 Rack Ikea.