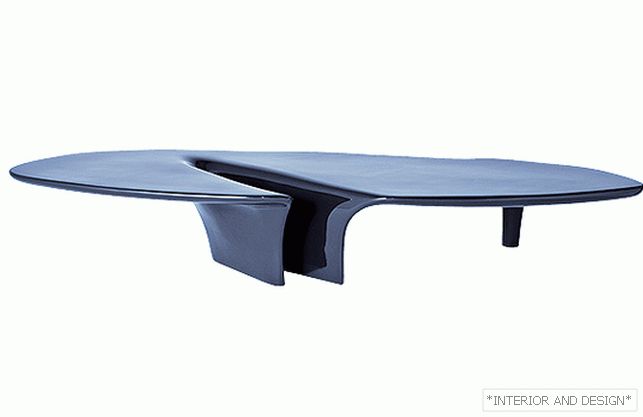 Waterfall, diz. P. Fredrikson and J. Stellard, Driade. Dyed fiberglass. The length is 216 cm.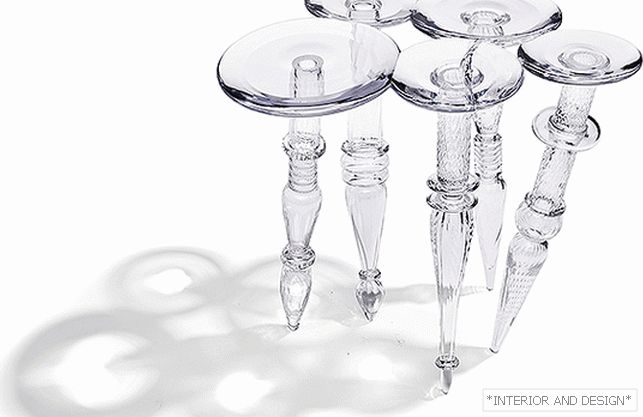 Mistral, диз. Б. Шипек, Sawaya & Moroni. Стекло символизирует холодный ветер мистраль. 5 ножек с разным декором.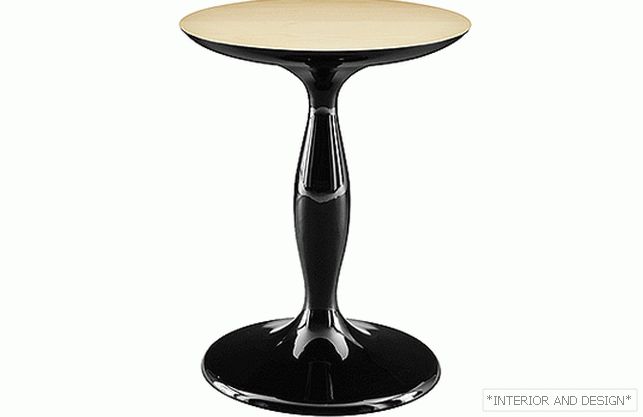 Parigi, diz. Studio Catoir, Ligne Roset. Top - sycamore. The base is lime under black glossy lacquer.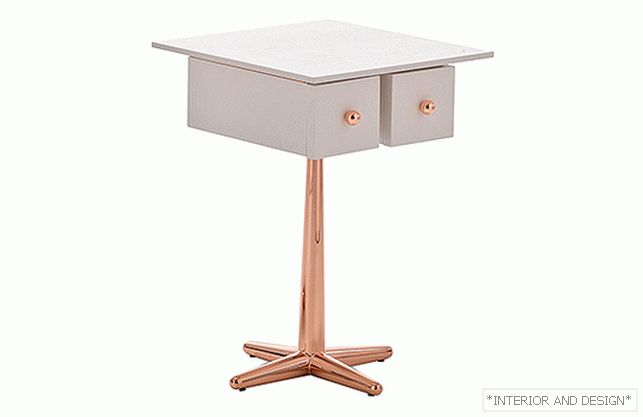 City, diz. Castello Lagravinese Studio, Cantori. Oak, copper finish.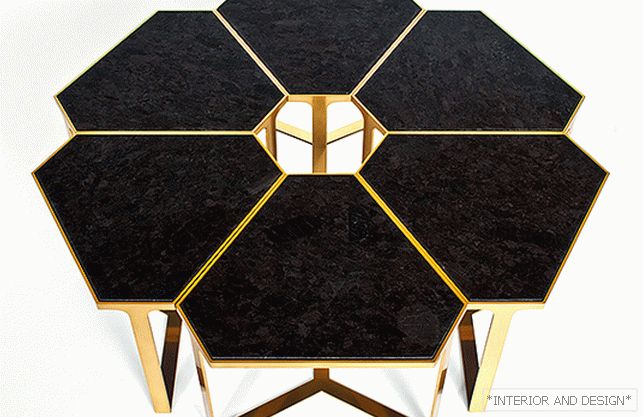 Forma, Donghia. Modular model. Black marble, satined brass.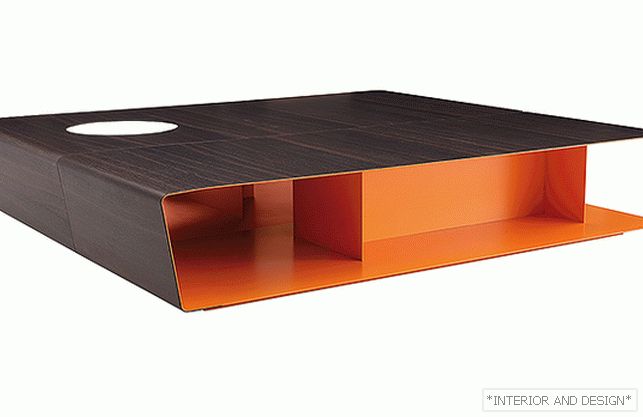 Paris-Seoul, diz. J.-M. Masso, Poliform. Patinated sheet bronze, veneer Spessart oak or leather. 5 configurations.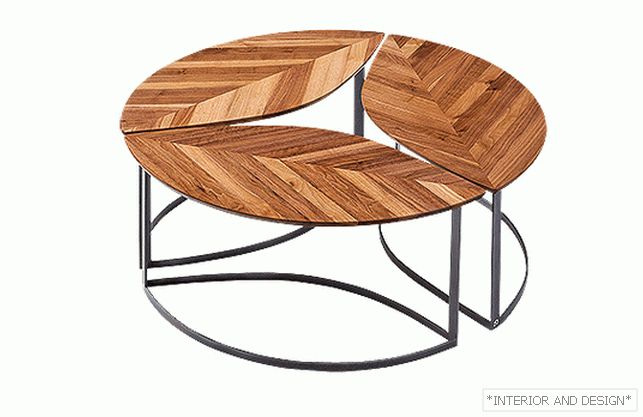 Leaves, diz. S. Veit, Draenert. Arrangement of three tables in the form of a sheet. American walnut oil, frame: steel with anthracite coating.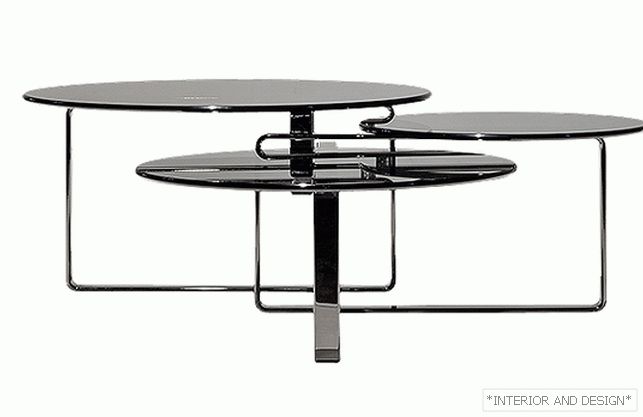 Columbus, diz. T. Nguyen, Fendi Casa. Glass, chrome steel.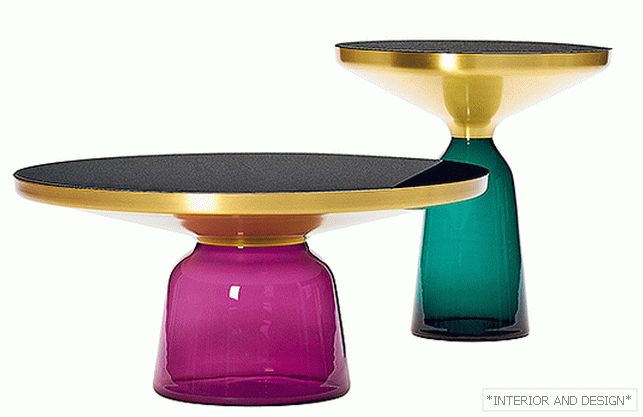 Bell, diz. S. Herkner, ClassiCon. The concept of "upside down": the base of blown glass, brass top. Handwork.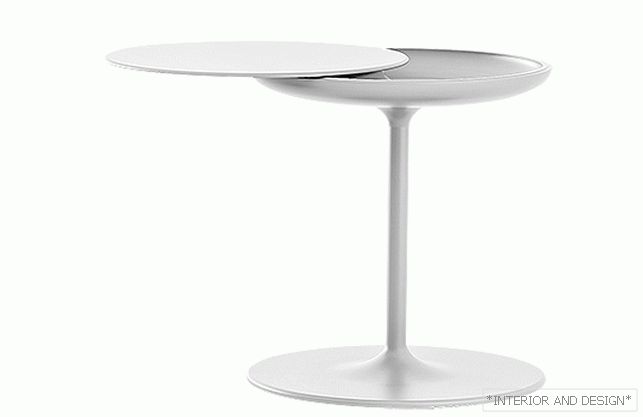 Toi, diz. S. Indriolo, Zanotta. Polyurethane. Under the removable plywood top - storage space. Opened by turning 360 °.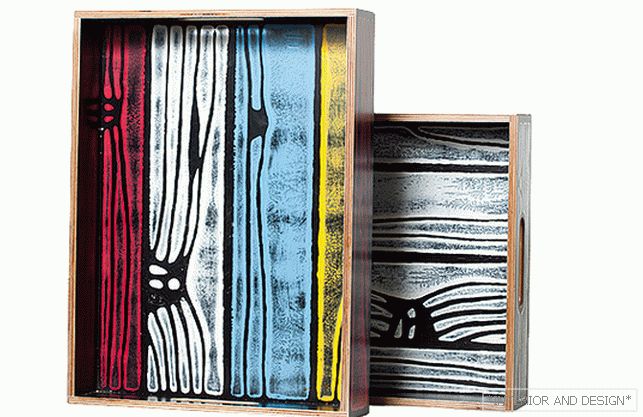 WrongWoods, Established & Sons. Проект дизайнера С. Ронга и художника Р. Вудса: стилизованная фактура дерева — мотив, принесший ему мировую славу.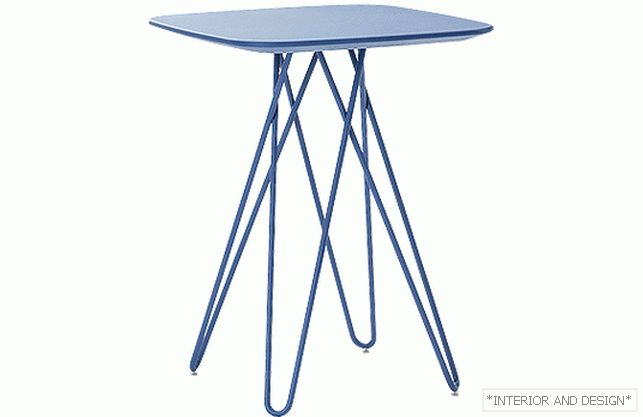 Cimber, diz. F. Schrofer, Leolux. Three modifications of different sizes.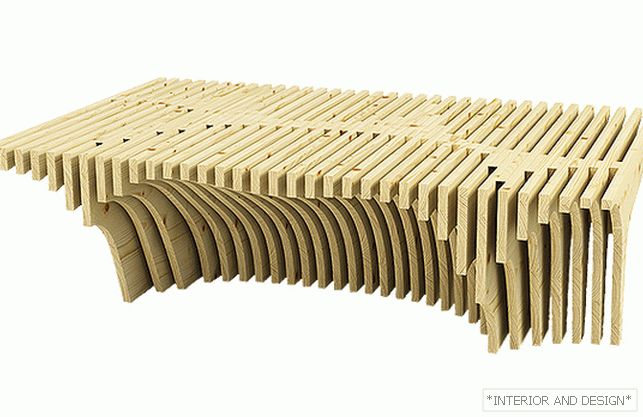 Pool, arch. Bureau Jakob + Macfarlane, Marcel by. An array of pine. Computer design.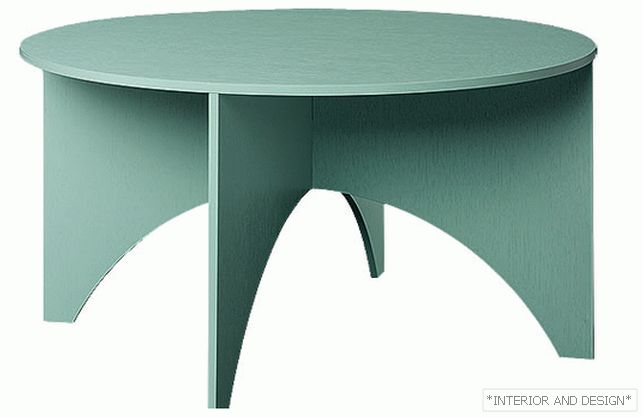 Charlotte, diz. F. Kramer, E15. A remake of a 1951 model, named after artist Sh. Poseneske. Details are cut from plywood sheet without waste.