Designer Carlo Rampazzi about her new collection "Alice in the Country of Design"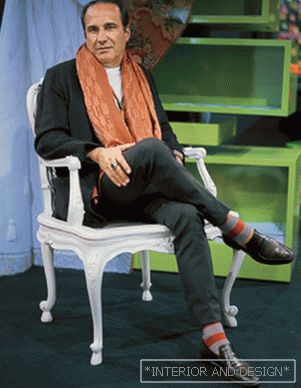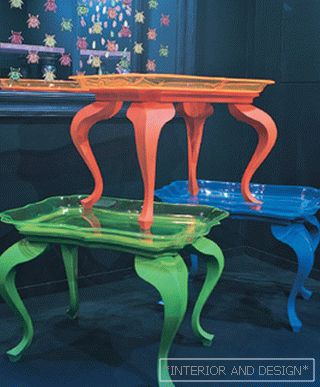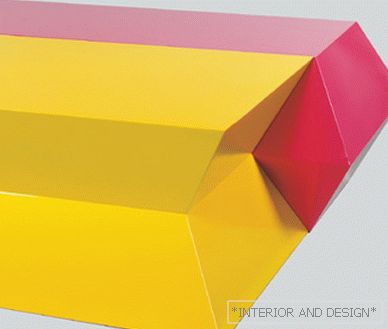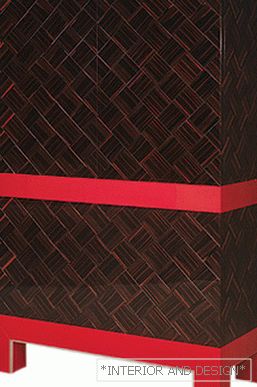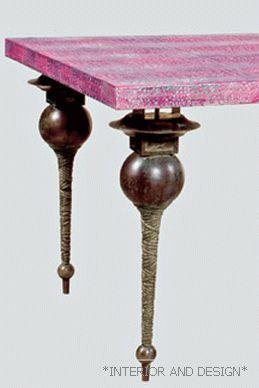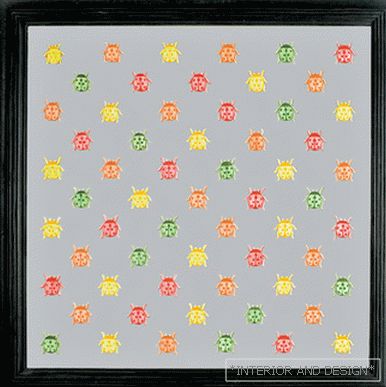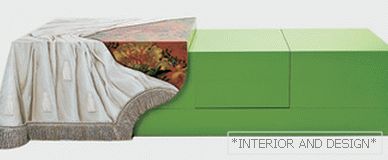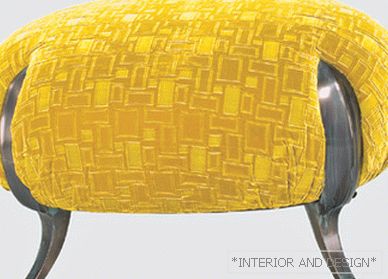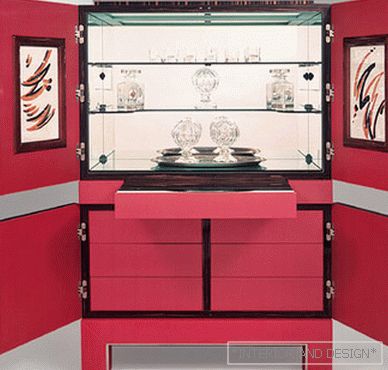 Passing the gallery
Interview prepared: Dilara Muradova
Magazine: N (87) 2004
In the most prestigious pavilion of the Milan Furniture Fair, where the very best in classical furniture and furniture in general gather: CARPANELLI, PROVASI, COLOMBO FURNITURE, etc., this year has a new stand. On an area of ​​about 5 by 5 meters were: green, pluck out your eyes, a wardrobe with painted tassels, couches that resemble indoor dogs, an armchair that little girls could have if these girls themselves chose furniture for their rooms, tiny colorful tables ( children's? journal?), ideal for Louis XV of those times, when he was looked after by Cardinal Mazarin. Photographers and stylists bustled between tables, drawers and armchairs, light bulbs flashed and went off, and a black-and-white haggard Italian model twisted around the back of the chair. And he sat on the chair Карло Рампацци, in striped socks and a bright red silk scarf and clearly enjoyed what was happening. The event was worth it: the designer brought the furniture he had made for his own company to Milan. A native of Ascona, Rampazzi received as many as two decorator diplomas: in Paris and Lugano. He worked in Europe, the States, in the East. In 1988 he made the project Il Piacere di Abitare with Alessandro Mendini. Since 1987, he collaborated with the company COLOMBOSTILEfor which came up with six collections. The first of them was called "New Tradition", the last - Haute Couture. Rampazzi renewed his classical traditions by borrowing from the "instruments of production" from haute couture: shells, feathers, turquoise, colors a la leopard and tassels. A 55-year-old designer founded his own company with artist Sergio Villa last year. Rampazzi for CARLO RAMPAZZI&SERGIO VILLA differs from Rampazzi for someone else about the same as Galliano for Galliano from Galliano for Dior. The colors in it are brighter, the ideas are bolder, and the main character and, apparently, the ideal consumer is Alice from Wonderland.SALON: Your collection for Carlo Rampazzi&Sergio Villa called "Alice in the Design Country". Why precisely Alice? - This is a furniture that has never existed before, furniture from the world of dreams and fairy tales, and not real life. It seemed to me that this particular character is able to convey its essence.S: Did you think of your children when you composed it? - Actually, my children are long grown. One is now twenty-one, the second is twenty-three. It seems to me that it is for adults who were once children and did not forget about it.S: Are your kids designers too? - Nothing like this. Both financiers.S: Who from the family works in your company? - My sister.S: What does she do? - Creative administration. At least she calls her work like that.S: How would you define your character? - How very soft. Although my sister and factory workers have a different opinion. She considers my character to be utterly unbearable, and the workers are so generally convinced that I am a tyrant.S: How is your day? - I get up, take care of the garden, then go to the office: I communicate with clients, discuss projects, coordinate the work of masters. I finish about eight in the evening.S: How do you assess the development of design at the moment? Did you like the show? - Not really. I feel that there are too many repetitions now in design.S: Is this approach not peculiar to you? - No, I never repeat. And why? What is interesting about this?S: What is your favorite color? - Orange, orange, orange!S: What are your plans for the next five years? - This collection has been very successful. At our booth there is always a crowd of people: customers, journalists. If it is interesting to someone, then it is worth continuing. How do you think?