Summer entourage for high life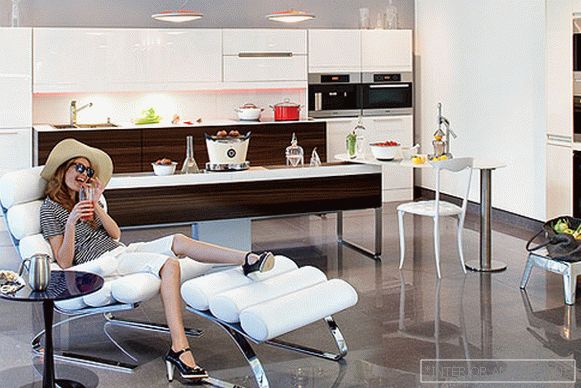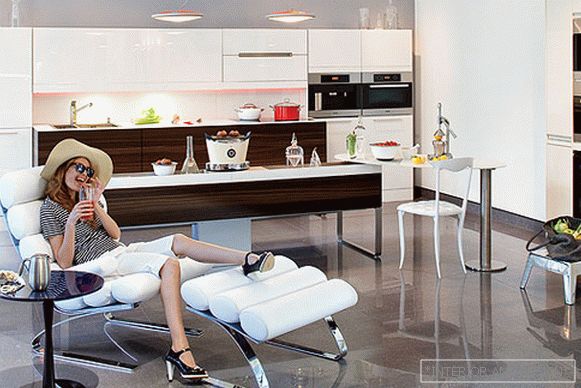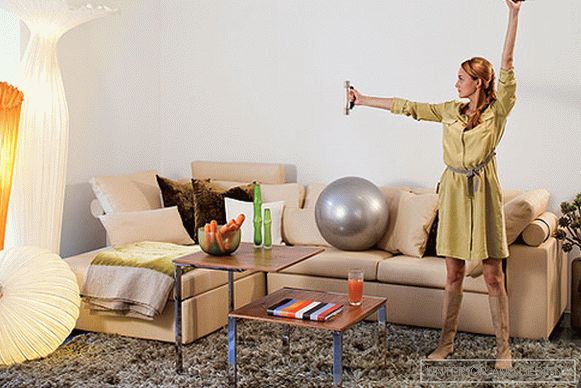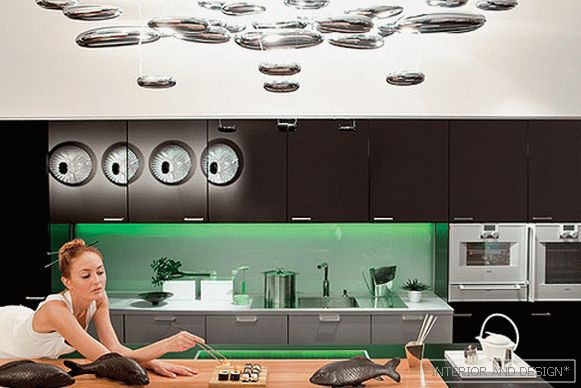 Passing the gallery
A photo: Sergey Morgunov
Leading headings: Yevhen Shuer
Makeup and hairstyles: Ekaterina Spiridonova
Model: Ekaterina Spiridonova
Magazine: (152)
In the summer, the desire to lead a healthy lifestyle is sharply exacerbated. Minds are busy thinking about the benefits of vegetable juices, raw fish and gymnastics, there are juicers in the kitchens, exercise machines in the living rooms ...
Editorial staff thanks FTF Interior for assistance in filming
Sinus chaise lounge, designers Reinhold Adolf and Hans-Jürgen Schöferfer, COR; Emotion Kitchen, Rational; built-in appliances, Miele; Charme chair Fasem; Project X lamps, Tobias Grau, all - FTF Interior. Dark blue table Flute, metal table Basso, Poliformsalon Poliform. Кофейник, Bodum; тостер, Bugatti; миски, OXO; ступка, Premier; красная кастрюля, Schwerter; белая кастрюля, GreenPan; лопатки и венчик, Cuisipro, все - магазин Williams&Oliver. Стаканы, стеклянные сосуды, дизайнер Элисон Бергер (Alison Berger), Holly Hunt, бутик «VERANDA 7». Hat, Paul Smith, Bosco Scarpa Boutique. Top, shoes, MaxMara, boutique Max Mara. Брюки, ремень, Max&Co., бутик Max&Co.