house with a total area of ​​600 m2 near St. Petersburg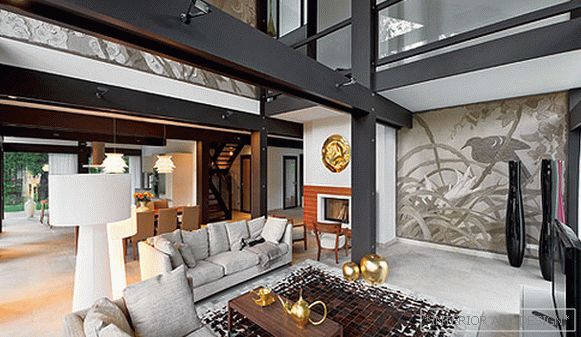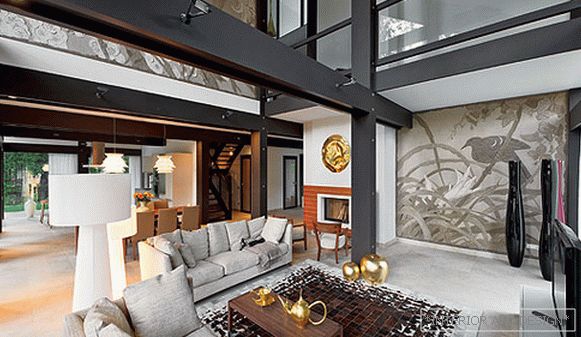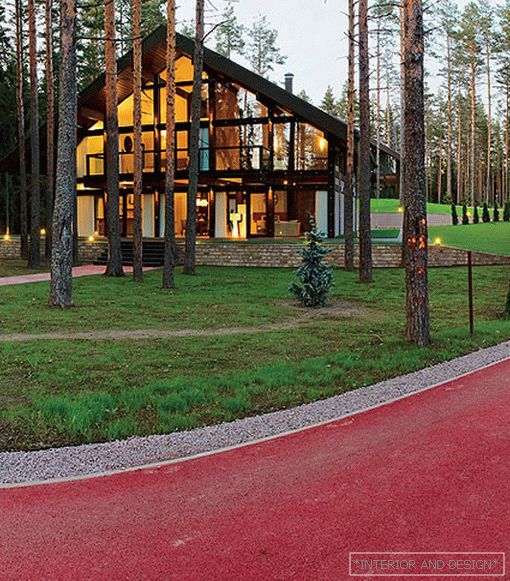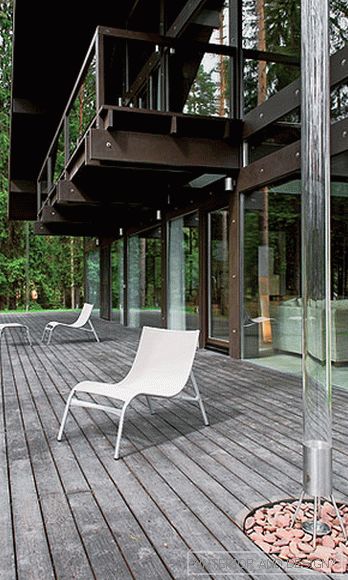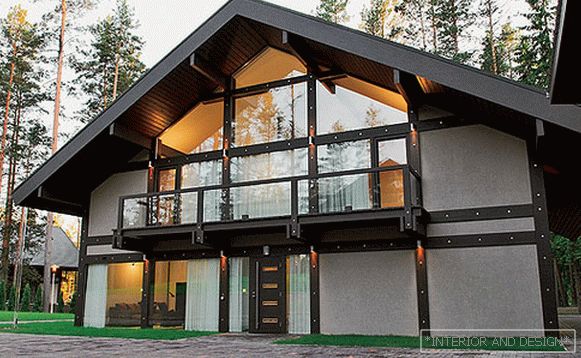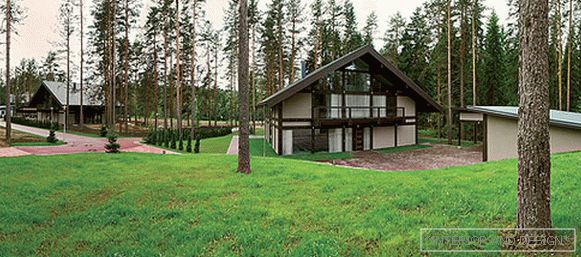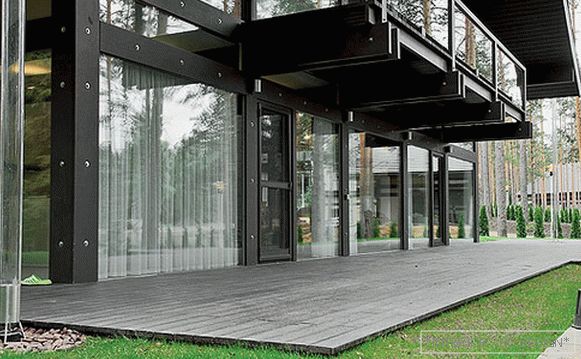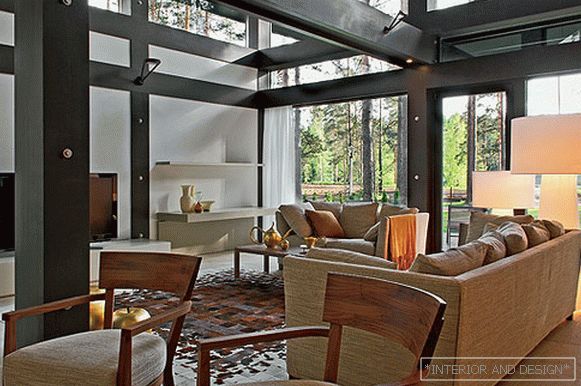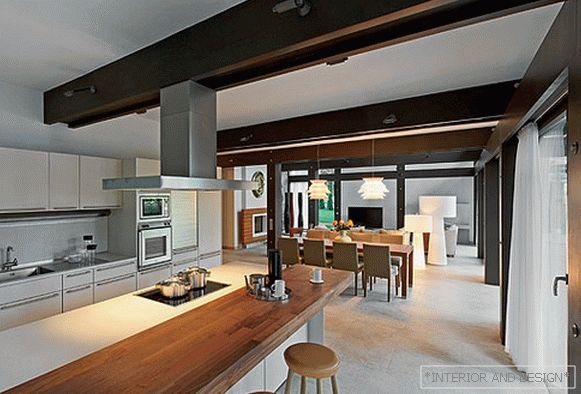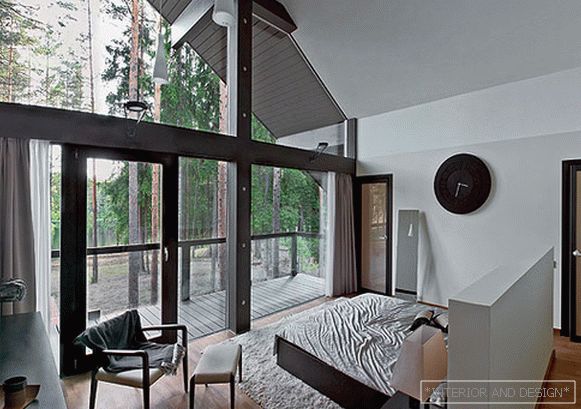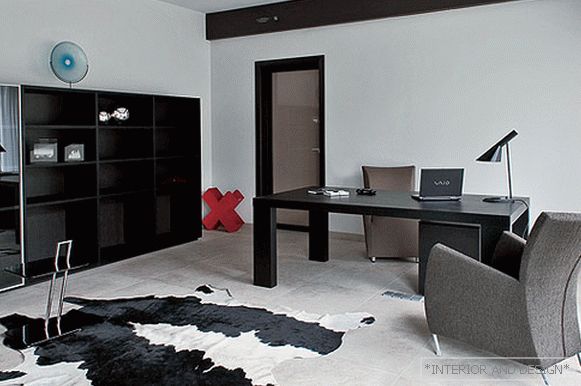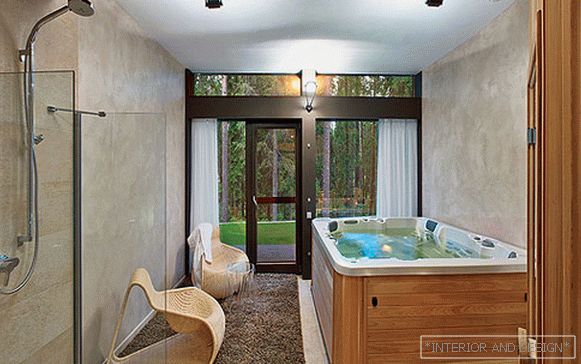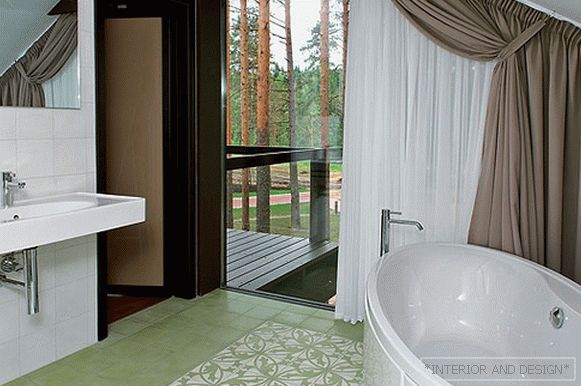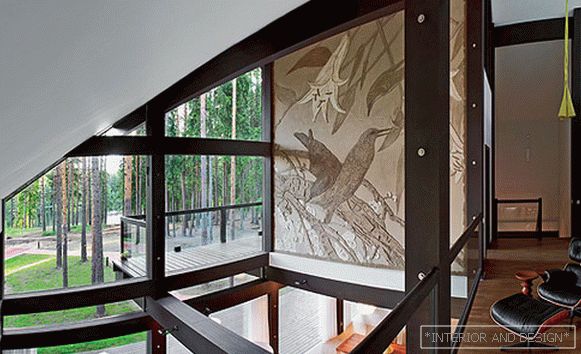 Passing the gallery
Text: Olga Vologdina
Architect: Maria Gachenko
Designer: Vera Lyzhina
Project Manager: Ekaterina Sokolova
Magazine: (152)
This house is one of ten unique mansions of an elite club village near St. Petersburg. Its interior is an excellent demonstration of life outside the city alone with nature.
The club village Patrikki club, located on the site of an old Finnish farm on the lake in a pine forest, consists of only ten houses. The unique appearance of the village due to many components. Landscape design, exterior of buildings, infrastructure - everything here is designed in the same way, which makes the village look European-style elegant and complete. Another distinctive feature of the building concept is the absence of any fences, since the houses are located relative to each other so that the main living areas are facing the lake and the private beach, but not the neighbors.
The mansion, which will be discussed, was created as a kind of show-house, the calling card of this elite cottage village. He, like all other houses, built on the technology of modern half-timbered houses - from a wooden frame with opaque walls and glass. Bearing structures are made of laminated veneer lumber, the dark shades of which look organically against the background of the red trunks of ship pines. The volume is modeled in a modern way: regular geometric shapes, open spaces, large glazing planes. Transparent walls filled the space with air and light, erased the boundaries between the inner and the outer, let nature into the house.
The theme of unity with nature continued in the interior. The architects have tried to create internal space so that it favorably emphasized the structure and features of the house. According to Ekaterina Sokolovaproject manager, it has become as free as possible, now from all points you can admire beautiful views from the windows. The beautiful natural scenery - the forest, the pines, the lake, the sky - did not want to interrupt, much less to introduce dissonance. Therefore, the architects used the principle of similar in color, but different in texture materials. A calm gamut, without bright screaming accents, rigorously adjusted subject filling, natural materials - a tribute in part to the Scandinavian design, which is known, with great respect for the environment.
Since the house was built without the participation of a specific customer, it is functionally designed as a comfortable country villa with a set of the most necessary premises. Part of the first floor occupied a spacious living room, combined with a dining room and kitchen. There is an office and a SPA area on the ground floor. On the second floor there are private rooms - three bedrooms with bathrooms. Each bedroom has a balcony, from where, as well as from the windows, there is a wonderful perspective on the water surface and virgin forest.
Interior Project Manager Ekaterina Sokolova: "We created this project without a customer, as the house is for sale and is a show-house. We were faced with the task of making such an interior, which could show potential buyers all the advantages of the village itself and the building, made using the technology of modern half-timbered houses. The interior has turned out to be modern, because a team of professionals working in the field of contemporary design has been working on it for more than ten years. "