Comfort in terms of engineering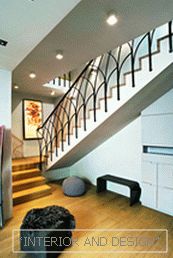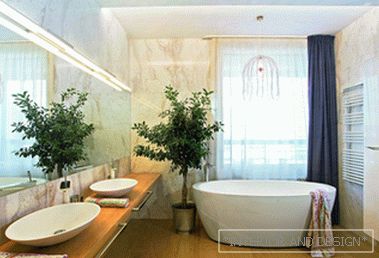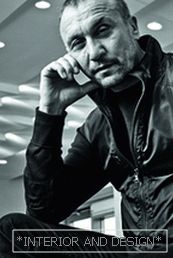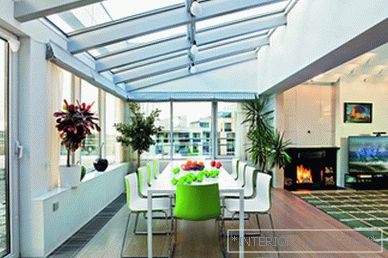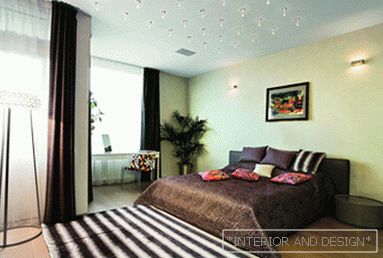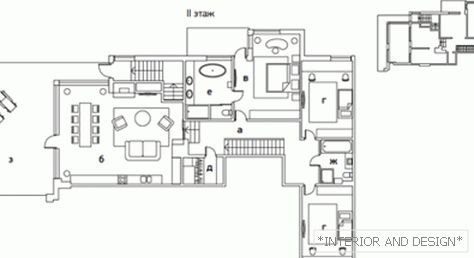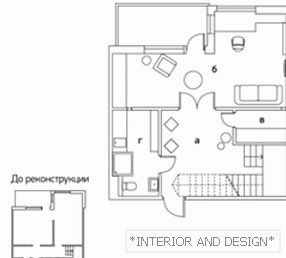 Passing the gallery
A photo: Peter Lebedev
Text: Olga Vologdina
Project author: Andrey Shmonkin
Architect: Anna Beckenova
Magazine: 2016 Luxury Modern N3 Lounge
The owners of this apartment - a young family with three children - turned to Andrei Shmonkin after a long search for a specialist who could bring their wishes to life.
"The most important thing for customers was not so much design, some aesthetic things, but how space would be functionally and conveniently organized"
The author of the project says: "At that time, when they approached me, the family already had two children and they were waiting for the third, therefore, the principal factor for them was the ergonomics of space, comfort not only in functional terms, but also from the point of view of engineering support" .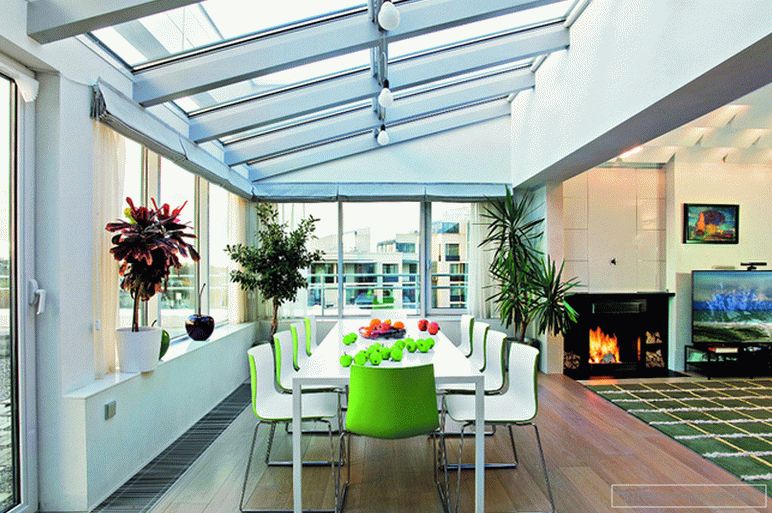 View of the dining room from the terrace
Canteen
Canteen находится на месте террасы, которую интегрировали в жилой объём и полностью остеклили.
Canteen
Canteen находится на месте террасы, которую интегрировали в жилой объём и полностью остеклили.
View of the dining room from the terrace
In the process, it turned out that even with a total area of ​​two hundred and eighty square meters, the space for organizing the required premises was still not enough. The problem was solved by a spacious terrace, which was partially attached to the living volume of the living room (the rest was left open and turned into a kind of patio). When the blind partitions and the overlapping changed the glazing, natural light poured into the river's interior.
"For us, the residents of St. Petersburg, the question of daylight is very acute, it is catastrophically small, so I tried my best to" drag "daylight into the interior."
"For this task, first of all, solid glazing works," notes Andrei. "Despite engineering difficulties and numerous approvals, which took a lot of time, we still managed to attach and glaze the terrace. The effect of the interaction of the interior with the external environment is further enhanced by the bright gamma. White color, glossy surfaces create a feeling of light, filled with air space. Freshness is given by green accents that echo the greens outside the window.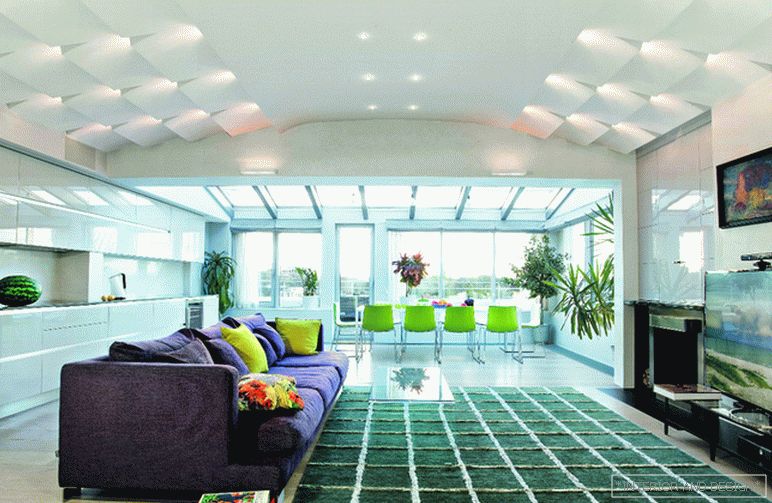 View of the dining room from the living room
Living room
The composition of the living room is built according to the specific panorama.