York's King's Ina Manor Park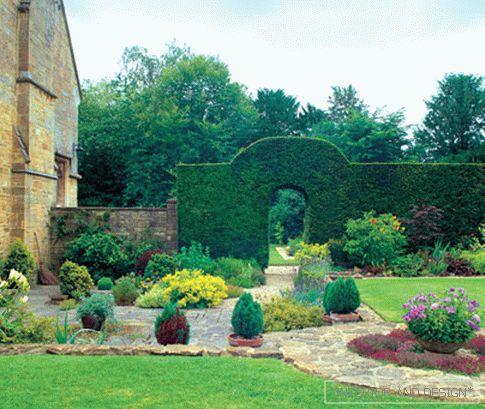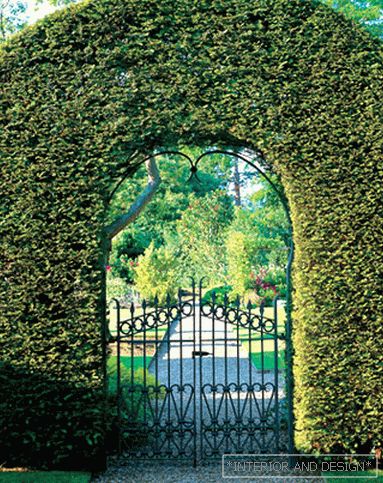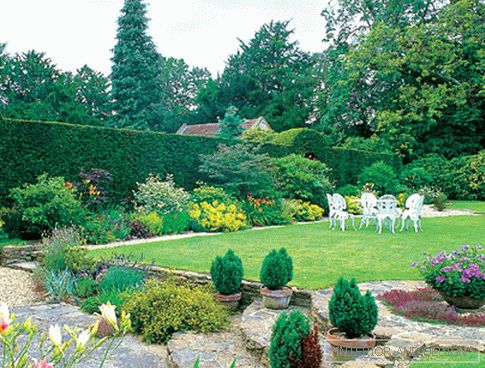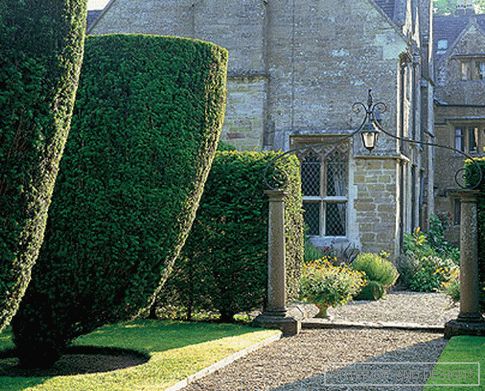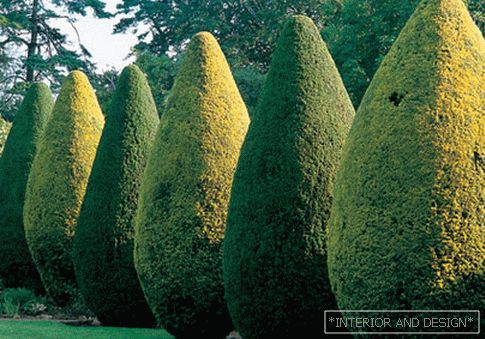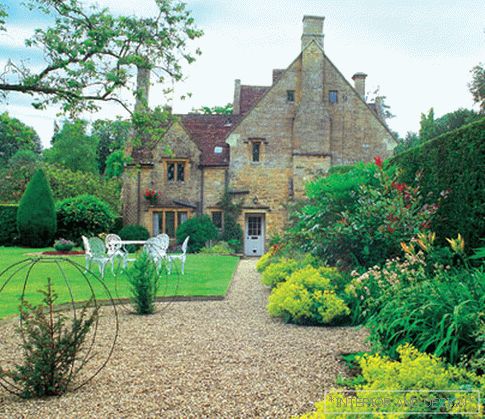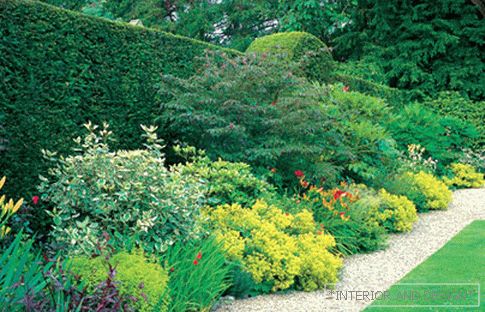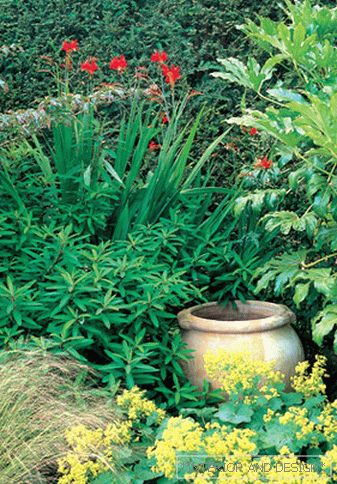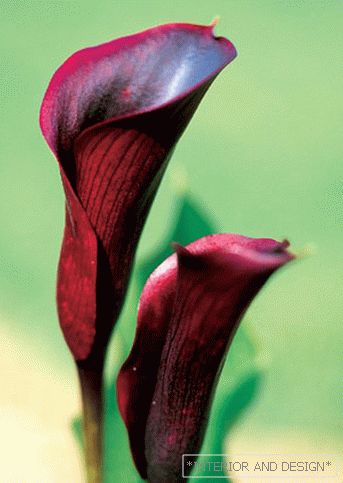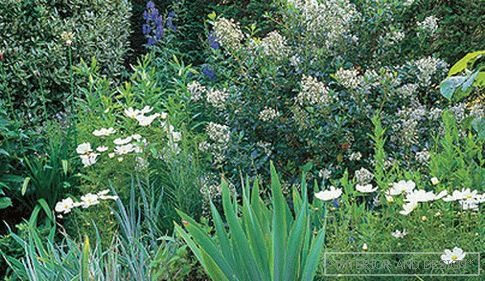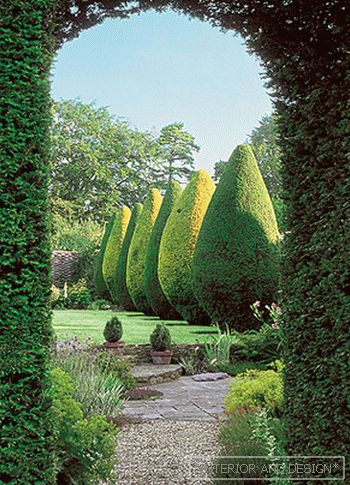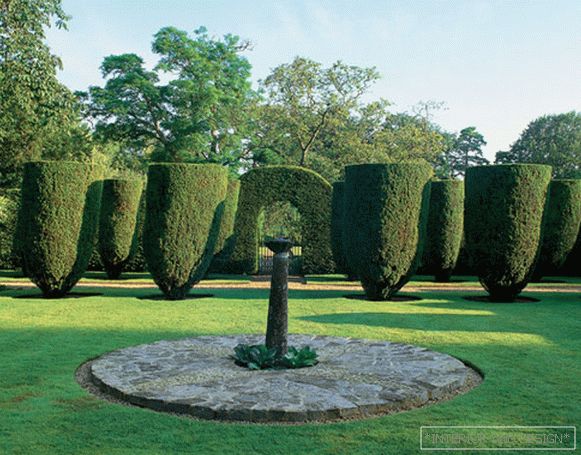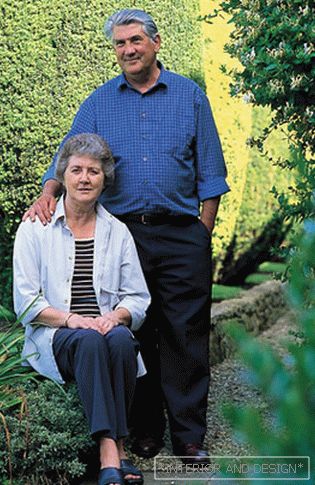 Passing the gallery
Materials: - (c) Jason Ingram
Text: Marina Volkova
Magazine: N10 (110) 2006
Yorkshire Manor Park King's Ina unique in every way. First, because it is absolutely not in line with British gardening laws. Secondly, because it is difficult to name a plant that cannot be found here. Thirdly, because these plants of all colors of the rainbow
In our view, a traditional English park is a hymn to naturalness. The British do not like symmetry. Their goal is maximum picturesque. After all, the most prudent nation of the planet, as we know, is also the most romantic. As close as possible to nature - this is the motto of British landscape art.
However, in the UK there are incidents. How else to explain the fact that this anti-natural garden appeared on the lands of foggy Albion? He has long stirred the minds of officials. As a result, without having resolved the question whether it is bad or good, it was included in the list of garden national wealth for its unusual and non-traditional nature. What is so scared English gardeners? Symmetry, symmetry and once again symmetry. The park is regularly opened to members of numerous British gardening societies and the public. For passionate gardening enthusiasts, the current owners of Shirley and Trevor Brown (Shirley and Trevor Brown) are ready to provide an opportunity to spend some time living in a beautiful medieval Gothic mansion, acquired together with extensive (several acres) garden land.
Browns bought King's Ina Manor more than 30 years ago. They say that the main reason for the purchase was a garden, which at that time was in a rather neglected state. It was a densely populated with plants, a scruffy-looking corner with no distinct structure. Shirley says that initially they wanted to make just a couple of changes to the layout, but then they got so carried away that they eventually redid the entire park. The only thing that remains of the fundamental principles is the beautiful yews and the figured sheared hedge. Many old trees had their verdicts signed, but a gorgeous cherry blooming every autumn survived thanks to its extraordinarily beautiful, as if stucco bark. White and pink cyclamens were planted around it. This is part of the garden in pink color. Nearby appeared "blue corner". A tree with a long Latin name Cornus Controversa Variegata rises above the white and blue floral border. And around - a wonderful mix: here and blue irises, and frost-resistant geraniums, magnolia, clematis, innumerable number of herbs and shrubs. Opposite the house is the "yellow country". It is dominated by magnolia lemon-colored with a light, airy name Butterflies, golden elderberry and canary-yellow tulips.
Special in terms of design area - sundial. They created a beautiful frame. The base was laid out with unhewn cobblestones, white bergenias were planted around. If you turn your back to the clock and go down the gentle slope of the hill, you will come to the gazebo, twined with Crimson Shower variety, which, however, bloom only in spring. Surrounded by a gazebo, the residents of this garden, already familiar to us, are called bergenii, but in a different color — pale pink. In this part of the park, the mauve shades of the plants coexist with the scarlet, complemented by the gray color of deciduous shrubs.
Another garden attraction is the stone bridge. On both sides of it grow beautiful magnolias. Near the bridge was once a pond. It was partially dried, turning it into a small swamp, and the most moisture-loving plants were planted here: ferns, orchids and primroses.