Who among us has not dreamed of touching a fairy tale as a child?
One of the most famous "winter" heroines (which, by the way, became the prototype of the modern princess Elsa) and the most recognizable characters of Hans Christian Andersen was, is and will be the Snow Queen. Therefore, it is not surprising that one day someone wanted to touch fantasy. So there were ice hotels.
The content of the article
An ice hotel is nothing more than a hotel, in which the interior is partially or completely made of blocks of snow and ice.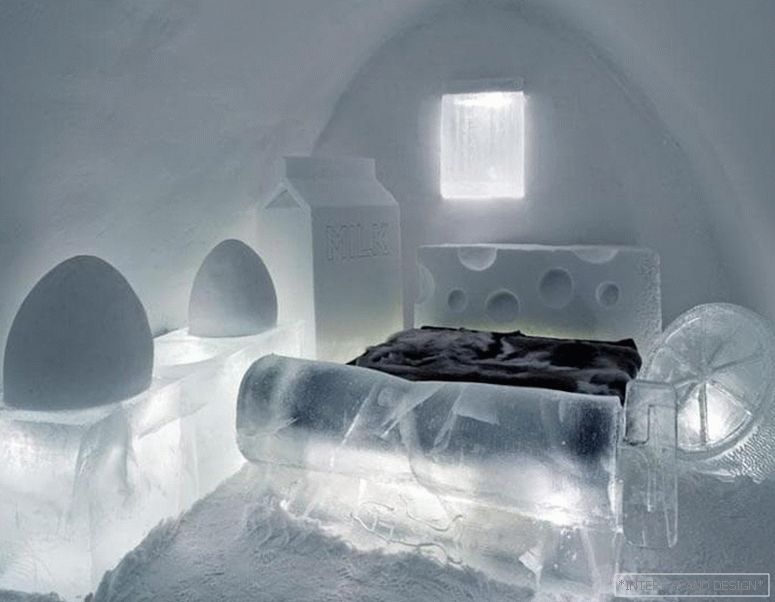 Such facilities are seasonal and are built exclusively for the most courageous and desperate travelers, who are fed up with the standard five stars. Every little thing in them (up to the glasses in the bar and pendants on the chandelier) is done manually from ice. The only exceptions are beds, and even then not always.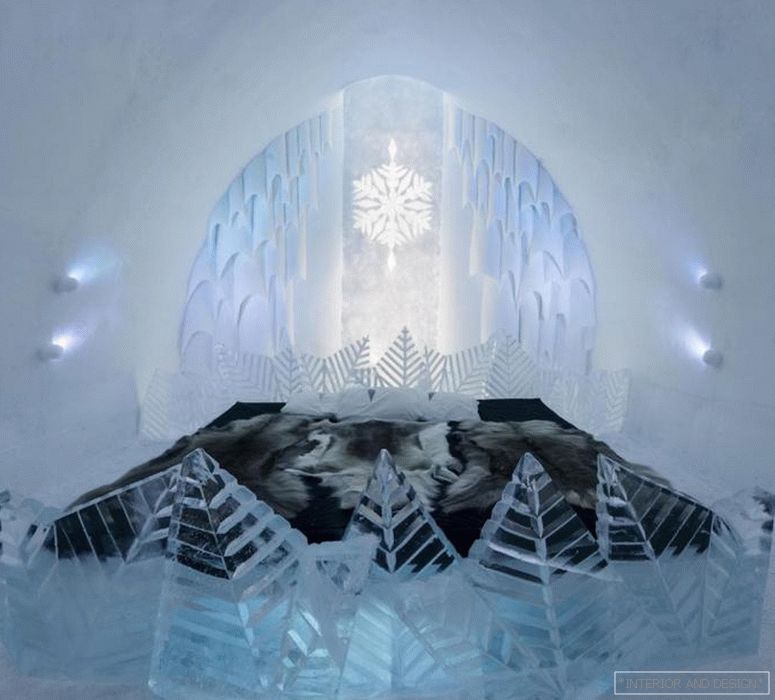 The first ice hotel opened in 1990 in Sweden. And it appeared, in fact, by chance: so many visitors flocked to the exhibition of ice art by Jean Déri to the village of Yukkasjärvi! Then the artist allowed those who wish to spend the night in sleeping bags in the ice yurt, which was the main exhibition hall. This is how the Icehotel appeared.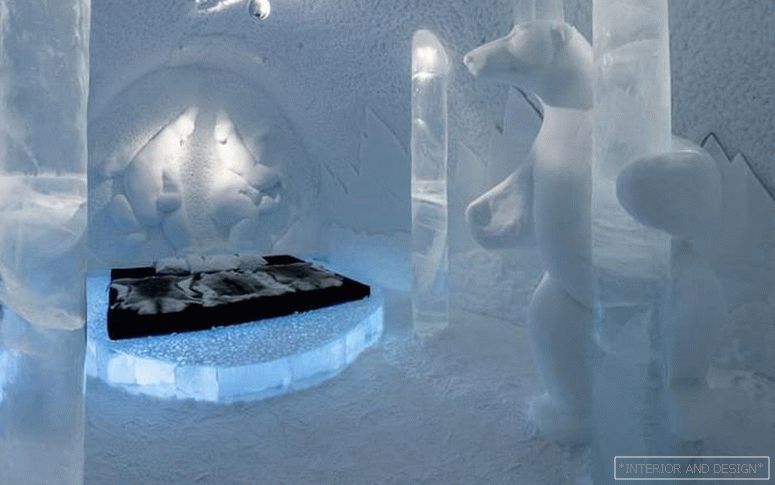 Over time, the tradition of spending the night in the ice walls became annual, and countries like
Канада (The Ice Hotel)
Finland (LumiLinna SnowCastle)
Norway (Sorrisniva Igloo Hotel)
Romania (Balea Ice Hotel)
Russia (igloo-hotel "Mountain Territory") adopted it.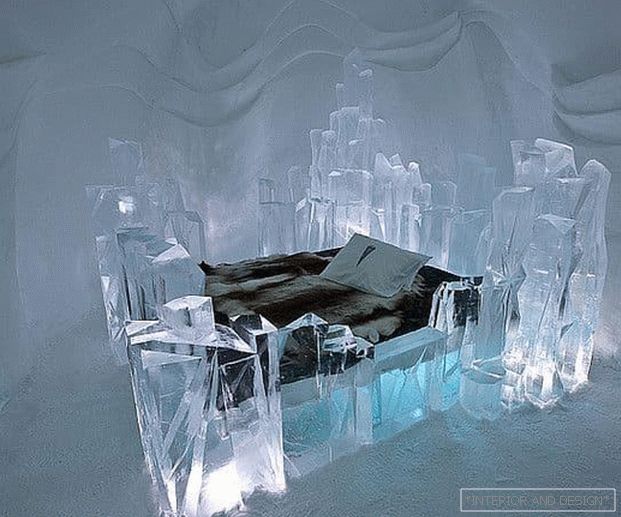 The sophistication and elegance of the rooms of ice hotels surprises with their craftsmanship and impeccable taste. A huge role in them is played not only by the shape of the elements, but also by the fantastic lighting design.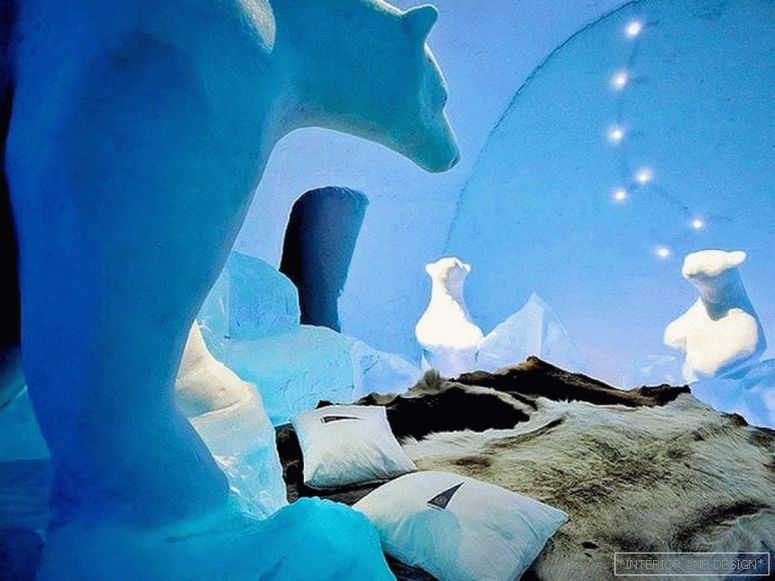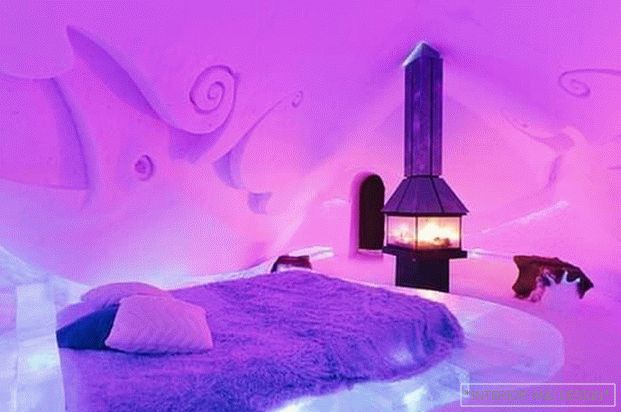 Perhaps not everyone has the courage to spend the night in such a hotel. But if you are a true connoisseur of white interior - you simply must at least once in life look at these works of art!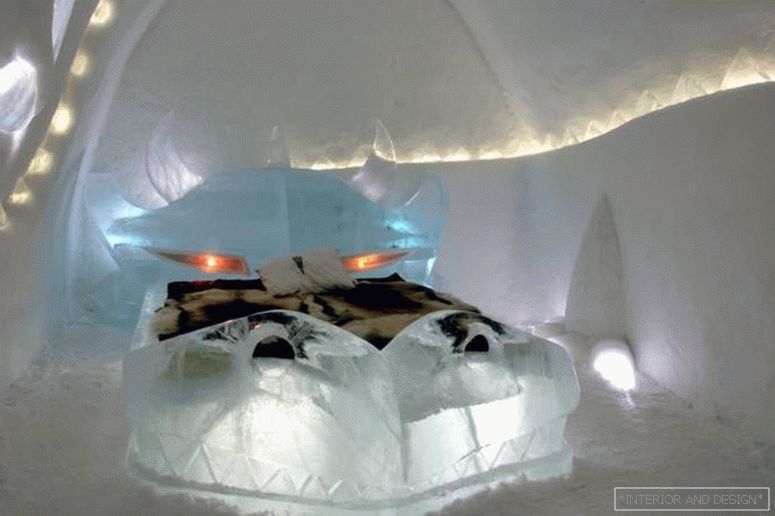 Indeed, in everyday life, ice will freely replace glass, and snow is decorative textural materials. Add fur instead of traditional textiles and local lights - why not the fabulous Ice Palace?