Italian furniture factory Henge publishes luxury collections. Handicraft production in combination with the author's design - a sample of modern luxury. «Our mind is free. We can work with any material and in any technique. " Henge specialists take pride in not being tied to a standard manufacturing process and certain raw materials. They are looking for exceptional materials around the world (only natural!), They use manual processing methods and, creating unique things, compare themselves with a tailor's atelier. Processing emphasizes the natural beauty of textures. Wood is coated with oil and wax, brass and steel are polished by hand, the skin is applied the softest, glass is semi-reflective, with gold.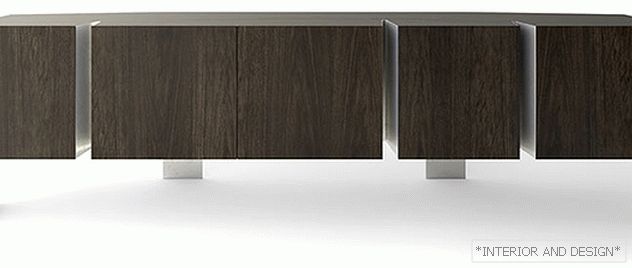 B-Side console, diz. M. Castagna.
Table Monolith, Diesel. M. Кастанья.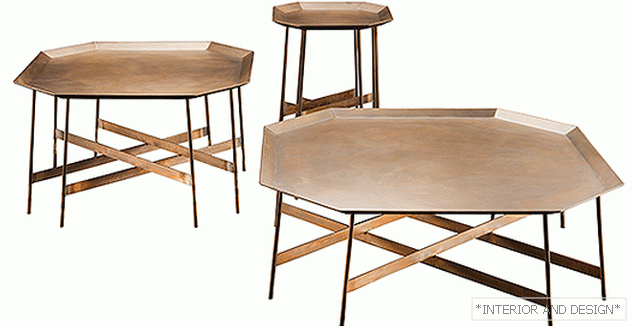 Octagon coffee table in black steel and brass, hand-machined using traditional methods, diz. M. Castagna.
Light Ring Light. Manual polished brass without chemicals, diz. M. Castagna.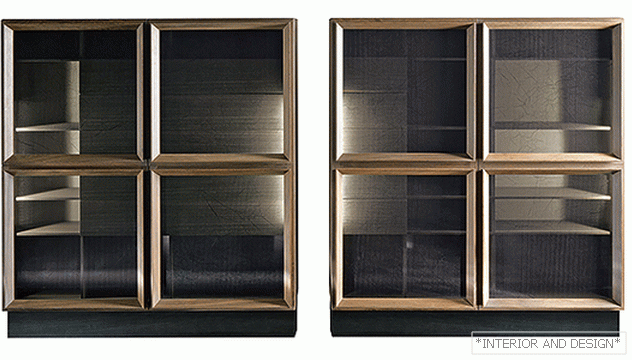 Rack Q-Case. Plywood 3.6 cm thick. Doors: solid oak in heat treatment 5 cm thick, tempered double-layer glass. The decor is applied using silk screening. Hidden loops. Everything - diz. M. Castagna.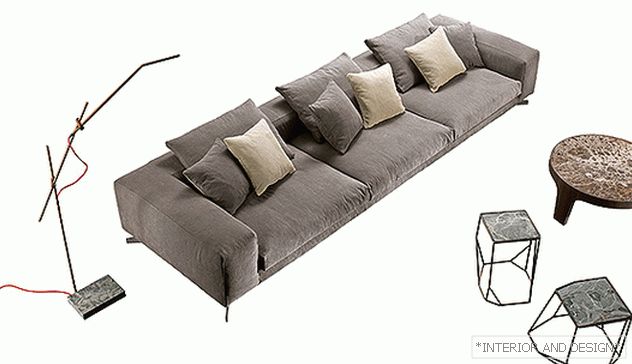 Sofa X-One. Frame: Norwegian pine. Filling: 100% down, 50% down in the back and armrests. Upholstery 100% cotton, diz. M. Castagna.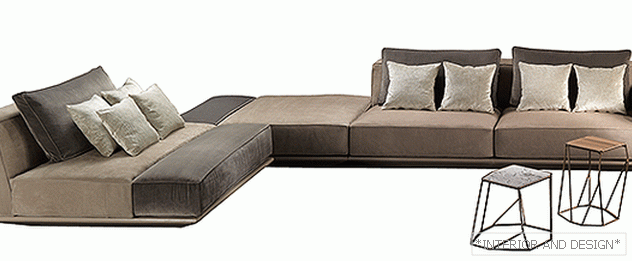 Sofa Hypnose. Frame: Norwegian pine. Finishing: leather, textiles. Filler: polyurethane, feather, polyester fiber. Everything - diz. M. Castagna.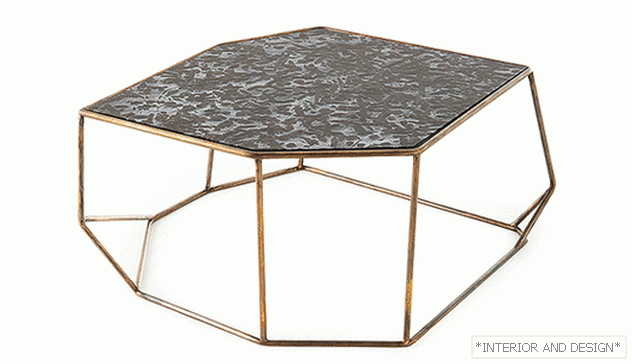 Low table W Table. Frame: Brass. Table top: wood or stone, diz. M. Castagna.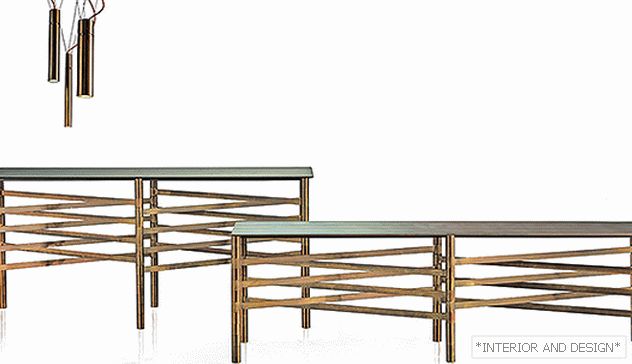 Table Network. Base: brass tubes. Plywood table top. Everything - diz. M. Castagna.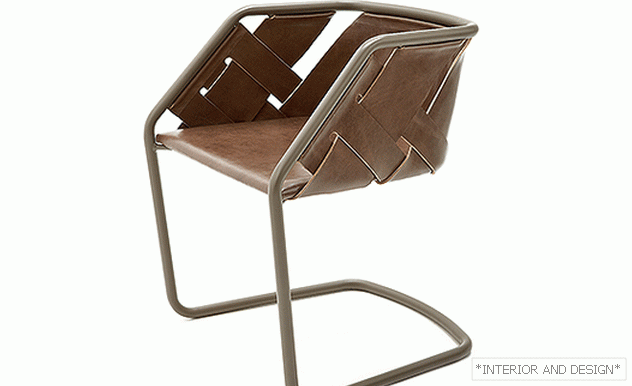 Chair Strip. Steel or brass frame. Weave leather straps Durango. Everything - diz. M. Castagna.
Things trace ancient Italian traditions into which modern blood has been infused. A great contribution to the success of Henge was made by designer Massimo Castagna. He creates pieces of simple shapes that do not fit into any of the styles, which are inspired by the great architects of the past and present. In one subject, several different materials are masterfully combined. The production is located in the Veneto region, in the building of the silk factory of the end of the XIX century. All furniture is produced on solar energy - the batteries are installed on the roof of the factory.