restaurant "MAO" in Novosibirsk Sergey Knyazev "China in miniature" - the idea underlying the design of the Novosibirsk restaurant "MAO"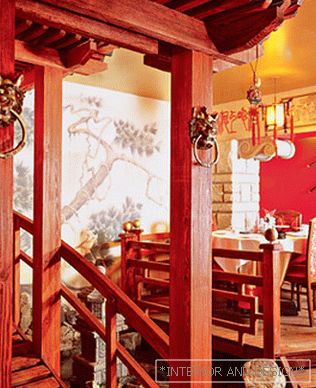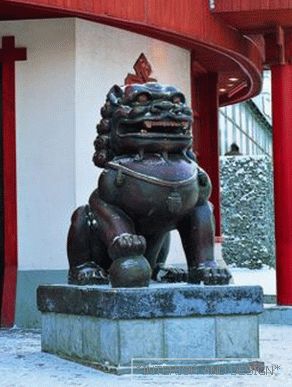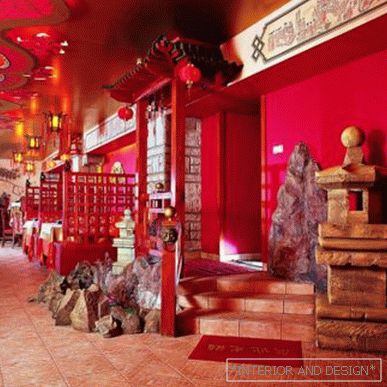 Passing the gallery
A photo: Vitaly Nefedov
Text: Olesya Kuprina
Architect: Sergey Knyazev, Andrey Kulagin, Elena Panachevnykh
Magazine: N4 (60) 2002
Residents of the capital, perhaps, no longer surprise you with either Chinese cuisine or Chinese interior. But for Novosibirsk, eastern aesthetics continues to be attractive exotic. The design idea of ​​the restaurant "MAO" (Boris Bogatkov st., 208/1) was ambitious: to create China in miniature. As a result, the institution turned out more like a museum than a place of rest and food. You get to the atmosphere of an ancient country under the sign, where guests are greeted by a figure of a bronze lion - an exact replica of the sculptures that stand in China at each restaurant. The hall has a powerful chord of red and gold - the dominant colors of Chinese culture, which are an ideal background for interior collages: these are compositions of coarse gray stone, gilded sculptures and elegant arbors with a green roof. The inclusion of natural "elements" in the architecture is traditional for China. Rocks, an artificial pond and vegetable painting on the walls bring a "living" harmony to the restaurant's interior, and the staff - the Chinese - cause nostalgic feelings. The impression of exoticism secures many details in the Chinese style: tiny fountains, wooden bridges, miniature pagodas, bamboo with decorative carvings, ritual masks and fans, and bells of well-being. The visitor does not leave the feeling that he is inside a huge Chinese lantern. Where in a fabulous cozy. Where time has stopped, and space has no tangible boundaries. And where the daily bustle and the Siberian frosts cannot penetrate.